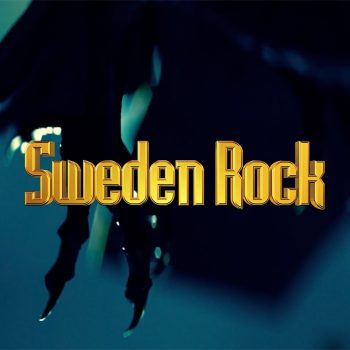 CGCM Podcast is preparing for its return to SWEDEN ROCK in 2020. While the team focusses representation on their own CGCM Podcast/Website, coverage will also still appear on their former website, Decibel Geek.
The 2020 CGCM Sweden Rock Trio:
Rich "The Meister" Dillon is all set for his eighth return engagement to SWEDEN ROCK FESTIVAL 2020. Starting out solo in 2013 representing Decibel Geek, Meister amazed many in making the journey. Subsequently, over the years he has been joined by different folks and cultivated many friendships through the festival.
Shawn "Animalize" Irwin originally coerced by Meister into attendance, now returns for his fifth consecutive Sweden Rock! Consequently, Shawn's photos and written blogs are instrumental in our coverage of the event…plus he's our sober driver!
Brian Ronald: replacing Mikael Svensson this round for Sweden Rock comes virgin attendee Brain Ronald. Brian's photo galleries and written articles from events such as The Monsters of Rock Cruise garner much attention from fans and bands alike.
The CGCM Sweden Rock 2020 Coverage Plan
Following CGCM's exploits and all the pertinent Sweden Rock Festival announcements, you've come to the right place! This page will be a steady build leading up to the event, during and after it's completion.
Therefore, here you'll find our reports on band announcements and other festival-related news. Also, as we go along we will be adding anticipation articles in the days and/or weeks approaching Sweden Rock 2020. Followed by the "Big Bang" as we bring you our reports from onsite during the event and recapping what promises to be another experience of a lifetime at Sweden Rock 2020. Finally, in the form of written reviews and blogs, interviews and enlightening concert photography, you'll feel just like you were rockin' next to us!
So, bookmark this page and be sure to check back as we add articles leading up to the event, during and full reports after.
Of course, now coverage will appear on both the CGCM and Decibel Geek websites.
If you've landed here before the extravaganza goes off, reach out! We'd love to meet ya for a cold beer or six!
OFFICIAL FESTIVAL WEBSITE / FACEBOOK
The Sweden Rock Festival is held in Sölvesborg on 3-6 June.
Pre-Festival News Posts

CGCM Podcast Episode

…COMING SOON…
Spotlights (Blogs & Photos)
…COMING SOON…
Photo Galleries
…COMING SOON…
Interviews (Written and Audio)
…COMING SOON…
Pre-Festival Anticipation Blogs

…COMING SOON…
2019 Coverage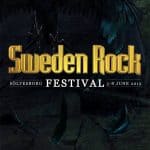 The Meister is all set for his seventh return engagement to SWEDEN ROCK FESTIVAL 2019. Starting out solo in 2013 representing Decibel Geek, many were amazed Meister would make the journey ...
Read More