This morning it seems after a couple of bands jumped the gun and posted, Sweden Rock 2020 – First Band Reveal is here. Here's the PR email, translated by Google Translate:
Now we can present the first 31 acts, out of a total of 90, for next year's Sweden Rock Festival!
Volbeat is today one of the world's largest rock bands. In a week, they play for over 30,000 fans at a sold-out Tele2 Arena in Stockholm and every year since their last Sweden Rock visit, 2014, they have been one of the most desired bands for the festival.
Mercyful Fate is one of the most important and legendary bands in heavy metal history. After living for 20 years, mainly because of the vocalist King Diamond's own name, they are now reactivated. At Sweden Rock they will play in the dark and with a great stage production.
Nightwish has incredibly not played at Sweden Rock since 2004. They have consistently been among the top 10 bands in guest wish lists since then and this summer they are finally returning to the festival.
Ready for Sweden Rock Festival 2020 are also: Gojira, Accept, Opeth, Blue Oyster Cult, DAD, Devin Townsend, Raubtier, Alestorm, Clawfinger, Amaranthe, Nile, Witchcraft, Sonata Arctica, Harem Scarem, Kingdom Come, Evergrey, Eric Gales, Nashville Pussy, Jean Beauvoir, Eclipse, Kadavar, Rage, Bombus, Freedom Call, Orphaned Land, Unleash The Archers, Belphegor and Sorcerer.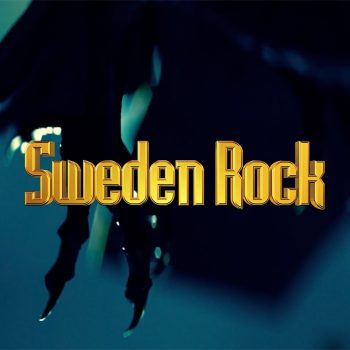 A further 59 acts remain to be presented.
Tickets will now be released on Wednesday, November 27, at 11am.
More information is available at www.swedenrock.com.
Sweden Rock is Scandinavia's largest hard rock festival. Every year, visitors from around 60 countries are attracted to Sölvesborg, where they are offered 90 concerts in a mix of classic rock, hard rock, southern state rock and metal. Sweden Rock is known for maintaining a high level of service, and the friendly atmosphere has become one of the festival's main signature. In addition to the annual festival, Sweden Rock now has a magazine, drinks and lifestyle products gathered under its brand.
SWEDEN ROCK: OFFICIAL FESTIVAL WEBSITE / FACEBOOK
SWEDEN ROCK 2020 Coverage: Sweden Rock 2020
SWEDEN ROCK 2019: Sweden Rock 2019.