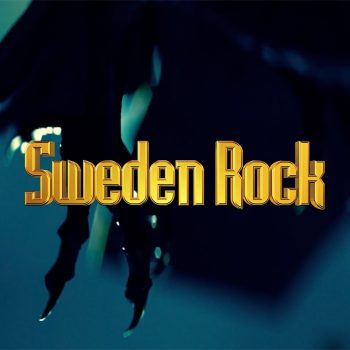 The date is now set! On WEDNESDAY THE 27TH OF NOVEMBER 11.00 AM CET, the tickets for SWEDEN ROCK FESTIVAL 2020 go on sale! As they have sold out very fast the last couple of years we recommend that you mark it in your calendar. And don't forget to tag your festival crew in the comments!
Before the Sweden Rock 2020 tickets go on sale, we will be announcing a group of bands and post more information about the improvements we have planned for SRF 2020 – so stay tuned!
OFFICIAL FESTIVAL WEBSITE / FACEBOOK
The Sweden Rock Festival takes place in Sölvesborg on 3-6 June 2020.
CGCM representatives The Meister and Shawn "Animalize" Irwin are all set to return to SWEDEN ROCK FESTIVAL 2020. This marks Meister's eighth and Shawn's fifth appearance at this premier rock festival. Will photographer Brian Ronald join them this time for his first venture to a European festival? Only time will tell! Whatever the case, be certain that Meister and Shawn will bring you all the action from 2020 right here at the CGCM website.
Here's all of our coverage from last year's event: Sweden Rock Festival 2019-The Complete Coverage.
Cheers,
The Meister
CGCM Podcast / Meister on Facebook / Meister on Instagram / Meister on Twitter / Meister's Email