This year CGCM decided to include EP (previously they were excluded from Top Ten Albums). Live albums and re-records were still disqualified, new music only for Best of Year. We also instigated a (highly complex🤣 – 1 point for 10th place through to 10 points for 1st place) rating system throughout all individual lists to culminate a Collective Best of 2020.
You can find the Collective List as well as all our Best of 2020 content including contributors' individual lists, podcasts and radio DJ shows here: CGCM's Best of 2020 (Year in Review)
Best of 2020 – Brian Ronald (Photographer)

🇨🇦

2020 was a very strange year for CD releases. It started off like any other year and rather strongly I would add. Then the pandemic hit. A lot of releases got pushed out possibly until artists could properly release and tour to support their new CDs. But when it became apparent that this thing would last longer than initially thought they started to release them.

I also believe another factor came into the mix due to the lockdown. Since bands couldn't tour, they spent time writing and bands that hadn't intended to release an album in 2020 did so. This resulted in listening and reviewing over 400 CDs. Of all those, here is what I thought were the best of the best in 2020.
#10 – CATALANO – NightFighter

🇦🇺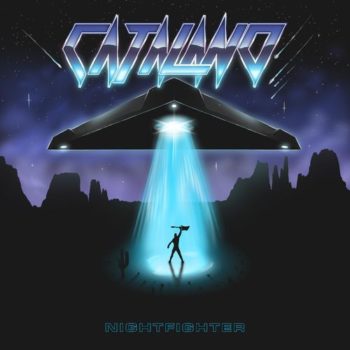 I had pencilled this one in early on and sat with anticipation waiting for their sophomore release.  After all, 2016's debut Dark Skies was brilliant. And let's not forget that before these two albums was the fantastic guitar-driven 2011 EP and 2013 album by De La Cruz fronted by a younger Roxx Catalano.
"Livin' It Up" starts off the rampage with "Wildest Dreams", "Overdrive" and the title track keeping up the insanity! I love a great hard rock album with blistering guitars, melodic choruses with a mix of metal and sleaze. Catalano delivers on all of these.
BUY: AMAZON.com / AMAZON.co.uk
[embedyt] https://www.youtube.com/watch?v=lmZ6tt02whM[/embedyt]
#9 – PASSION – Passion

🇬🇧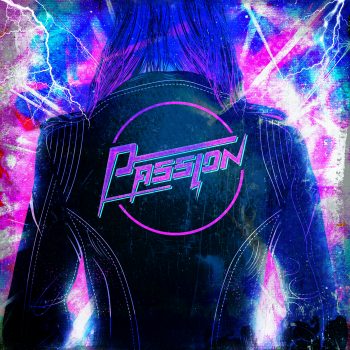 One of the cool things about doing a top 10 and more importantly something I do almost as a hobby is to try and search out new bands. Some old, some new. Last year it was Nightrider. This year the "find" goes to UK's Passion on Frontiers Records. "Intensity" might be one of the best opening tracks of the year.
A pretty solid outing including "Trespass on Love", "Lost in the Dark" and "Big Game". And no ballads for those that crave straight-up rock. As they say on their Facebook page – Big Songs, Big Vocals, Big Riffs!
CGCM Album Review: PASSION – Passion by Trevor "Psychoone" McDougall
BUY: AMAZON.ca / AMAZON.com / AMAZON.co.uk
[embedyt] https://www.youtube.com/watch?v=Jj468QgBboU[/embedyt]
#8 – ROOM EXPERIENCE – Another Time and Place 🇮🇪

Although listed as an Italian band, Room Experience is lead by another of my favourite singers, UK's David Readman. David is best known for his work with Pink Cream 69 and Voodoo Circle. But now we have to add Room Experience to this list as a force to reckon with. What I thought might be a one-off album in 2015 (also in my Top 10) it's now uplifting to see that their follow up is yet another exceptional CD.
Songs like "Wild Heart", "Shout", "A Thousand Lies" and the incredible "The Miles That Make a Road" really stand out.
BUY: AMAZON.com / AMAZON.co.uk
[embedyt] https://www.youtube.com/watch?v=3hUaQeajbtI[/embedyt]
#7 – HOUSE OF LORDS – New World New Eyes

🇺🇸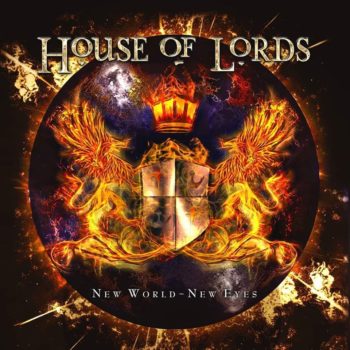 One of my favourite bands has done it again with another stellar release. James and Jimi are both brilliant with Christian in top form while Mr. Bell continues to shred his way through the most of it.
One thing that stands out the most is the killer choruses on a number of tracks including "The Both of Us", "Chemical Rush", "The Summit" and particularly "We're All That We Got". Great stuff.
OFFICIAL WEBSITE / FACEBOOK / TWITTER
BUY: AMAZON.ca / AMAZON.com / AMAZON.co.uk
[embedyt] https://www.youtube.com/watch?v=6p_5JwgjKD8[/embedyt]
#6 – ONE DESIRE – Midnight Empire 🇫🇮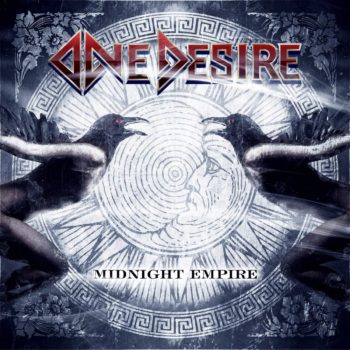 Another entry from Finland. This time its former lead singer of Sturm Und Drang, Andre Linman's sophomore effort with One Desire. The bad news is, it isn't quite as good as the debut but the good news is after 400 albums listened to, it still made my Top 10.
Top tracks are "After You're Gone", "Killer Queen" and "Only When I Breathe". Another solid entry.
CGCM Album Review: ONE DESIRE – Midnight Empire by Trevor "Psychoone" McDougall
BUY:  AMAZON.ca / AMAZON.com / AMAZON.co.uk
[embedyt] https://www.youtube.com/watch?v=srI4pmaBBms[/embedyt]
#5 – SKINTRADE – The Show Must Go On

🇸🇪
Let's start with saying that Matti Alfonzetti is one of my favourite vocalists and I'd sign up for anything with his name on it. Radioactive, Impera, his solo albums and of course Skintrade to name a few. The 5th entry from the latter band is amazing. Songs like "The Chosen Ones", "Falling Down" and "The Tower" are examples of some incredible songs with fabulous choruses.
The only downside is the short EP like album of 8 songs running under 30 minutes. I have read on a few sites stating that there are two more songs floating around. If the first 8 are and inclination of the missing 2 I'd love to hear them.
#4 – SMACKBOUND – 20/20 🇫🇮
It's time for Finland to get in on the action with Smackbound. Finally, a female-fronted European band that kicks major ass – avoiding the 100's of cookie-cutter symphonic rock bands coming from across the pond. Part hard rock, part melodic metal, part new rock, part – well a very diverse album. The awesome lead vocals from Netta Laurenne range from mean and angry to absolutely beautiful on the ballads.
"Wall of Silence" and "Troublemaker" are two great songs with attitude!
BUY: AMAZON.ca / AMAZON.com / AMAZON.co.uk
[embedyt] https://www.youtube.com/watch?v=ZrxQZ5Z1tGY[/embedyt]
#3 – BLACK SWAN – Shake the World

🇺🇸
I am always cautious of these dime a dozen "supergroups" because I always like to get behind a band and be loyal to them. However, in most cases, these bands are one and out and never tour…. BUT. A big but, when I heard about Black Swan – 4 of my favourite artist in their respective fields together on one album? Then I heard the first single "Big Disaster" and man what a song! Just what I needed in the middle of the pandemic.
Pilson, Beach, McAuley and Starr nailed this one. I just hope they can follow it up with another.
BUY: AMAZON.ca / AMAZON.com / AMAZON.co.uk
[embedyt] https://www.youtube.com/watch?v=hNGOVHOHbGw[/embedyt]
#2 – H.E.A.T. – II

🇸🇪
When I said above that some albums come close to topping Stormforce for the number one CD, H.E.A.T nearly did. Another early 2020 release from one of Sweden's finest that was a hit from the first listen.
"Come Clean" (another contender for song of the year) along with "Dangerous Ground", "Adrenaline" and "Under the Gun" are just amazing. Heck, I could add them all. The recent departure of Erik Gronwall made me feel fortunate to see them on the Monsters of Rock Cruise sing 5 or 6 of these gems before COVID shut everything down.
CGCM Album Review: H.E.A.T – II by Trevor "Psychoone" McDougall
BUY: AMAZON.ca / AMAZON.com / AMAZON.co.uk
[embedyt] https://www.youtube.com/watch?v=Kiv3-1Ync2o[/embedyt]
#1 – STORMFORCE – Age of Fear

🇨🇦
This album was released in January and immediately became a favourite. After continuous spin after spin, I started to think how on earth can any CD beat this – even with 11 months to go. As you can see some came close but never topped this one.
Greg Fraser (Brighton Rock) and company knew exactly how to write a pure rock and roll album with the title track, "Dirty Vegas" and "Marshall Law" all being contenders for song of the year. As they say "all killer, no filler". Brilliant!
CGCM Album review Storm Force – Age of Fear by Wallygator
BUY: AMAZON.ca /  AMAZON.com / AMAZON.co.uk
[embedyt] https://www.youtube.com/watch?v=U0cNVQ_jqik[/embedyt]
The Honourable Ten in No Order
Blue Oyster Cult – The Symbol Remains
Cats in Space – Atlantis
Fierce Heart – War for the World
Freaks and Clowns – Justice Elite
Grand Design – V
Michael Grant and the Assassins – Always the Villains
Platinum Overdrive – Back for the Thrill
The Big Dirty – The Sex
The Night Flight Orchestra – Aeromantic
Wildness – Ultimate Demise
Too Good Not to Be Missed!!
Brian Ronald 12/26/2020
Don't forget to take a look at all our Best of 2020 content including the COLLECTIVE BEST ALBUMS LIST (culminated via the ratings in the individual lists), all our contributors' individual best lists, podcast episodes and Radio DJ shows CGCM's Best of 2020 (Year in Review)