Behold, CGCM's Best of 2020! This year CGCM decided to include EP (previously they were excluded from Top Ten Albums). Live albums and re-records were still disqualified, new music only for Best of Year. We also instigated a (highly complex🤣 – 1 point for 10th place through to 10 points for 1st place) rating system throughout all individual lists to culminate a Collective Best of 2020.
You can find the Collective List as well as all our Best of 2020 content including contributors' individual lists, podcasts and radio DJ shows here: CGCM's Best of 2020 (Year in Review)
Best of 2020 – Ivan Galesic (Writer) 🇨🇦
The year 2020 as a whole was not the greatest year for obvious reasons but for me, it has quite a few things that I am very grateful for. First was joining the great CGCM Rock Radio family as a reviewer/contributor. The second was the really good releases this year. Usually, I only hear about the releases from well-established acts that everyone knows about, and those are the ones that are part of all of the year-end lists. Being part of the CGCM Rock Radio team exposes me to so much more great music it's like Christmas all year long. A whole new world has opened up for me.
Putting together my list was so hard; we included EP's this year due to the current state of the world. That made it so much harder to narrow it down to just 10. There were so many good releases that I left off that were really in the race right to the end. Actually, if I did this list again next week it would probably be different. I felt that they were really good and deserve to be mentioned so I will list the ones that just missed at the end.
Here we go:
#10 – BLACKBIRD SONS – Dance With the Devil

🇫🇮
This Finnish four-piece band has been going since 2016 and has built a strong reputation and released 3 EP's. This is their first full-length release and it is a great hard rock album. The sound is consistent throughout. Listening to this album you can hear their influences: AC/DC, The Black Crowes, G'N'R', and Motley Crue to name a few. Top tracks are "On the Run", "Dance with the Devil" and "Wild and Free". Great fun album.
OFFICIAL WEBSITE / FACEBOOK / INSTAGRAM / TWITTER
BUY: AMAZON.com / AMAZON.co.uk
Provided to YouTube by Record UnionWild 'n' Free · Blackbird SonsDance with the Devil℗ Blackbird SonsReleased on: 2020-11-13Composer: Lauri AaltonenComposer:…
#9 – BLACK SWAN – Shake the World

🇺🇸
Black Swan is another winning supergroup combination from Italian record label Frontiers Music Srl. Robin McAuley's vocals are just superb on the first track "Shake the World" and it gives you a fairly good representation of what you are in store for with the rest of the release.  "She's on to us" is Reb Beach's turn to shine with some great riffs. Overall this is a great album with not a bad song on it.
BUY: AMAZON.ca / AMAZON.com / AMAZON.co.uk
Subscribe To Our Channel: http://radi.al/SubscribeFrontiers | From the album SHAKE THE WORLD. Buy or Stream: https://radi.al/ShakeTheWorld | Signed CDs & T-s…
#8 – HELLSMOKE –  2020

🇸🇪
Sweden's Hellsmoke offers up a blend of hard rock and heavy metal on this, their debut album. The release is full of great guitar riffs and catchy songs.  "Black Sun Rising" starts off with a great chugging riff that shows off what you will get throughout the other songs. "Raise Your Fist" will want you to do just that by the time the chorus kicks in. "Devil's Train" and "Rest When You're Dead" are other great tracks.
I recommend this for anyone that likes their music to have melodic choruses and heavy riffs.
BUY: AMAZON.com / AMAZON.co.uk
"Devil's Train" is the first single & video from HELLSMOKE's album "2020" which will be released via Pride & Music (out: October 13th, 2020). Hellsmoke's gas…
#7 – SPEED STROKE – Scene of the Crime

🇮🇪
Speed Stroke is a Glam/Sleaze band and from Italy. I have never heard of them before and was quite surprised how much I liked the album the more I listened to it. Their sound fits right in with sleaze greats Crashdiet and Hardcore Superstar. Standout tracks are: "Soul Punx" – sleaze rock at its best, this will be a popular one live. "Heartbeat" – Powerful track that is pure hard rock with good guitar work and "Scene Of The Crime" has great melodies.
BUY: AMAZON.ca / AMAZON.com / AMAZON.co.uk
Subscribe to official Street Symphonies Records' Youtube channel:https://www.youtube.com/c/StreetSymphonies?sub_confirmation=1SPEED STROKE – "Soul Punx"Taken…
#6 – THE UNITY – Pride 🇩🇪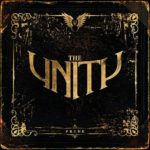 The Unity can be described as melodic heavy metal with power metal speed. This album has all the things I look for. First, it must have great guitar work. Second, the vocals need to be top-notch and then lastly the songs need to be catchy/memorable. The guitar work throughout this release is fantastic. The vocals are superb. Italian singer Gianbattista Manenti does an outstanding job on this release. I have never heard of The Unity before and will definitely be looking up their back catalogue. Standout tracks are "Hands Of Time" a heavy chugging song that gets you pumped for what's to come. "Guess How I Hate This", and my favourite "Rusty Cadillac".
OFFICIAL WEBSITE / FACEBOOK / INSTAGRAM / TWITTER
BUY: AMAZON.ca / AMAZON.com / AMAZON.co.uk
Taken from the forthcoming album "Pride" – out March 13th, 2020!Pre-Order Link: https://TheUnity.lnk.to/PrideVideo filmed by Marlon KnötigTHE UNITY live 2020…
#5 – GIRISH AND THE CHRONICLES – Rock the Highway 🇮🇳
If you search the internet looking for Bollywood hair metal bands you will find India's Girish and the Chronicles. Ok, that was a bit of a joke, there is no such thing as Bollywood hair metal but there should be. These guys really know how to rock out; they would have fit in great with the 80's metal scene. Girish Pradhan's vocals on this are great. He is a singer to look out for; I can see great things happening for him. The guitar work is also a highlight on this release. Standout tracks: "Every Night, Like Tonight", "Rock 'N' Roll Is Here To Stay", "Bad Shepherd" and "Identity Crisis".
CGCM Album Review: GIRISH AND THE CHRONICLES – Rock The Highway by Attila Kiss
BUY: AMAZON.ca /AMAZON.com / AMAZON.co.uk
Identity Crisis is the second single by #GirishAndTheChronicles off #RockTheHighway | Released on 27th April 2020 by Lions Pride Music. Like, Share and Subsc…
#4 – BLOODY HEELS – Ignite the Sky 🇱🇻
Another great release from Frontiers Records. This is the second album from the Latvian glam band. My top 10 seems to be a world tour. The whole band shines on this release. Great guitar riffs, licks and solos are great on every song. The vocals are just amazing very melodic and the songs are catchy as hell. "Farewell to Yesterday" starts out with a nice bass intro and then the guitar riffs come in and move to a melodic chorus. "Healing Waters" starts out rocking but slows down and even has a sax solo. "Criminal Masterminds" and "Streets of Misery" are also great samples of what you can get from Bloody Heels.
FACEBOOK / INSTAGRAM / TWITTER
BUY:  AMAZON.ca / AMAZON.com / AMAZON.co.uk
Subscribe To Our Channel: http://radi.al/SubscribeFrontiers | From the album IGNITE THE SKY. Buy or Stream: https://orcd.co/ignitetheskyShop our U.S. & EU we…
#3 – PRIMAL FEAR – Metal Commando 🇩🇪
Metal Commando is Primal Fear's 13th studio release. These guys are consistently putting out great albums and this one is no different. You know what you're getting with Ralf Scheepers vocals and Matt Sinner's production as well as what he brings on the bass. This is the first album with new drummer Michael Ehre that also shows up on my top 10 with The Unity. Metal Commando shows what a true power metal album should be. Lead track "I Am Alive" and "Along Came the Devil" are classic Primal Fear songs, pounding drums, ripping guitars and a melodic chorus. Overall this is a solid release from top to bottom you will not be disappointed.
BUY: AMAZON.ca / AMAZON.com / AMAZON.co.uk
The 13th PRIMAL FEAR studio album "Metal Commando" is out July 24th: http://nblast.de/PF-MetalCommando! SUBSCRIBE to NUCLEAR BLAST YouTube: http://nblast.de/…
#2 – DIRTY SHIRLEY – Dirty Shirley 🇺🇸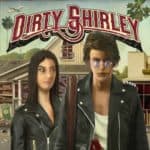 What do you get when you combine a guitar legend like George Lynch with a future superstar vocalist by the name of Dino Jelusic? The answer is a masterpiece of a debut album from Dirty Shirley. Not too much was known about Dino Jelusic but that is about to change with this album. My background is Croatian and I have had the privilege of knowing and hearing Dino's music for years before the first Animal Drive release. I'm glad that the rest of the world can see and enjoy the talent that he has. He has been compared to greats like Dio, Coverdale, and Ray Gillen. This release is so varied from song to song that it doesn't have a consistent flow so that the listener knows what to expect next. That's a good thing because there are so many styles on this and are all executed extremely well. Highlights are "Here Comes the King", "Disappear" and "Siren Song". I love this album, it was released on January 24th and I still listen to this.
CGCM Album Review: DIRTY SHIRLEY – Dirty Shirley by Coxy.
BUY: AMAZON.ca / AMAZON.com / AMAZON.co.uk
Subscribe To Our Channel: http://radi.al/SubscribeFrontiers | Shop our U.S. & EU webstores: http://radi.al/FrontiersMusic | From the album DIRTY SHIRLEY. Buy…
#1 – IN/VERTIGO – Sex, Love & Chaos 🇨🇦
Well, here it is my number 1 for 2020. I haven't stopped listening to this from the first time I heard it back in June. In/Vertigo is a band from Calgary and this is their second EP. I just love the vocals and guitar on this release, they really drew me in on that first listen and haven't let go.  All four songs are great. "Chained" is a song that reminds me of the sunset strip era bands like Faster Pussycat and early G N' R. "Bad Enemy" is a straight-up rocker.  "Take it" and "The Night" are my 2 favourites on the EP; they highlight Reed Alton's vocal range as well as the fantastic guitar work of Shaddy Elsaghir. Fellow CGCM writer Dave Wilks said that he could listen to "The Night" over and over. This I can agree with and can say that I do listen to it over and over it's that good.
CGCM Album Review: IN/VERTIGO – Sex, Love & Chaos by Ivan Galesic.
BUY: AMAZON.com / AMAZON.co.uk
Hard Rock band In/Vertigo unleashed new single "The Night" taken from their debut EP "Sex, Love and Chaos" coming out July 2020!LISTEN: https://spoti.fi/3eVx…
Honourable Mentions:
As I mentioned here are some of the other albums that just missed being in the top ten.
Stormforce – Age of Fear just missed making it. I didn't spend too much time with it until just recently and it made a huge impact on me.
Super Vintage – Shining light damn fine blues rock/southern rock record.
AC/DC – Power Up
Confess – Burn 'Em All
Crossbones' Creed – Troublemaker
Highride – Excellence & Decadence
EP's that were really good
Wicked Smile – Delirium
Shiraz Lane – Vibration I
High Priestess – Casting The Circle
Also, find more of my CGCM reviews here: Ivan Galesic
Don't forget to take a look at all our Best of 2020 content including the COLLECTIVE BEST ALBUMS LIST (culminated via the ratings in the individual lists), all our contributors' individual best lists, podcast episodes and Radio DJ shows CGCM's Best of 2020 (Year in Review)