Ladies and Gentlemen of the Rock World!
In these times of uncertainties, where the world seems grim and bleak, where we are coming out of a pandemic and into an invasion that could lead to a possible World War III. We watch the news and have a hard time believing what we are seeing. it is sad and depressing that in 2022 where we should evolve as a species to be better with each other with respect and love, we witness a zealot leader of a country invade Ukraine and its people fleeing in fear. Men are separated from their families to fight for their country while their loved ones have to leave and possibly never come back. Let's pray that this conflict somehow ends soon.
I think we need to heal mentally and physically, from all that's happening,  Although it's important to keep up with what's going on we have to find a way to turn the negative into a positive. We have to find a way to help each other out, we have to find a way to unify and smile once more.
What can be more healing and healthy to the soul than music? Music helps everyone, that it's Hip Hop for some, or Jazz for others, it doesn't matter. Find what makes you happy, disconnect from the real world for a few hours and enjoy the music. Let the light shine your soul and give a giant middle finger to the evil of this world and let them know that you won't be knocked down! Stand strong and never give up! Shine bright and be the light!
As I said find the music that makes you happy, and those who read this article are mostly Rock fans and want something new, or maybe something different that pertains to the world of rock! In this article, instead of an album review, I will write about what's recently been released and what's coming out. The reason I decided to write an article in this fashion is simply that there are way too many bands out there that come out with incredible music I just couldn't pick one! SO HERE WE GO!
Let's start off with the big-name bands!
The German gentlemen have come out with a great album. You would think a band from the '80s would be done in 2022, but so many bands have proved us wrong! Scorpions have done so with Rock Believer. They come out rocking, bringing back that sound that made them famous, yet with a modern touch.  If you're a Scorpions fan this is a must!
If there is one guitarist that always puts a smile on my face when he's playing, it's Slash! On a personal note, he's been my favourite guitarist since G&R surfaced.  Slash never let me down, he always comes out with something great. There is no greater compliment by having Myles Kennedy singing with him. These guys are awesome together Slash 4 yet again proves my point, a solid album to add to your collection!
I recently became a fan of Ghost. I finally gave them a chance and went through most of their discography. I have to tell you how wowed I am at these guys. I love their sound, riffs and lyrics. I can imagine how great they must be live! These guys must be amazing at a live show. Impera really delivers!  This is a really good album, I love the production and their sound. Check it out on your streaming services or better yet buy it!
Dave Wilks made a great review on these guys, which basically made me into an instant fan! Talk about hard rockin' no fooling great music, I'm really impressed with these guys, I highly recommend reading Dave's review and then going out and finding Girish and the Chronicles – Hail to the Heroes, it is a must-have for all hard rockers out there! I love the aggressiveness they have. they are like a well-built machine that won't run out of fuel!
Here is another recommendation from the CGCM team!  Hard rockin fun time Rock n' Roll!! I always enjoy different styles they are considered an alternative metal band? I would say more of a sleaze style of Hard Rock? I could be wrong. Who cares!!! They are great! Law-breaking bad boy music? Yeah, but I just love it.  This album was recently released on March 4 2022 Look out for it.
As I was contemplating what to write as a review Trevor McDougall recommended I listen to these guys! D'OR! I have to say "Hell yeah!" These guys are pretty good! at this moment I have very little information on them. Although I found something on Youtube. D'OR click on the title band above to listen to these guys! I think you will be very pleased!
I got to give credit once more to Trevor! Requesting Rust N' Rage! This album was just released on March 11, 2022. Good old Hard Rock style from the West Coast of Finland. Great sounding band, I believe these guys can appeal to a wider audience as they have a more commercial approach to their sound.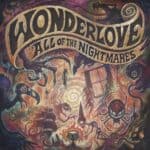 Here's something that I just discovered while looking in the pile of music we get to listen to! Wonderlove is a surprise to my ears! I love their sound something completely different and yet very easy to listen to! Try and google them and you will get links to Stevie Wonder. LOL! It's easier to click on the link above. I can't even categorize their style. You just have to make your own opinion!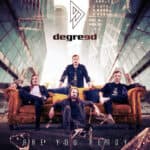 The latest album from Degreed is finally out. Another great mainstream band for everybody. These guys got great riffs and easy listening that will soothe everyone. I'm pretty sure you will enjoy Degreed for their style of play. When you don't want blasting Heavy metal on that particular day and you just want to chill with your partner, these guys will give you that satisfaction!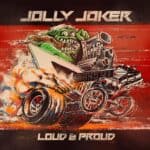 And for the last and not the least recommendation, let me introduce you to Jolly Joker. Good times and fun hard rockers are where these guys are at. Great aggression on the riffs and the same for the vocals. These guys are like a high-speed car with a shovel in the front ready to scoop up and push anything that stands in their way! They sure are loud and proud. I tell you I wouldn't mind seeing these guys live!!
Well, there you are I hope you took the time to go through my recommendations and enjoy them. I'm pretty easygoing with any type of rock, but I always have to be in a mood for a certain type of music. I just hope that whatever you listen to puts a smile on your face and makes you forget about your troubles in life.
Through all the hard times we go through we persevere. If you find one of your friends in need of help or just in need of company, be there for them. Put on some real good Rock n Roll and enjoy the moment!
With that Dr. Tardis is saying see you later!
Check out my other articles and reviews here: Dr. Tardis