So apparently we need a bio page so those visiting our website can get to know who they are listening to each episode. With that in mind, I am Wally "Wallygator" Norton. Co-host, co-creator, co-conspirator of this train-wreck that we call the CGCM Podcast.
I was born April 10th, 1970. Being a kid in the 70's was a test in survival! Sure the cars had seat-belts but that doesn't mean we ever used them. We rode our bikes without helmets, drank water from the garden hose, got bullied in the schoolyard (not online) and played outside all day long without constant cell phone access to our parents. It's truly remarkable that any of us survived.
Christmas 1982, Santa brought me a "ghetto blaster" for my room. It was a dual cassette deck with detachable speakers. I can't remember the brand name, it wasn't a well known brand but that system lasted me years. I had collected a small number of tapes by then but other than Queen, Genesis and the Bob & Doug McKenzie Brothers album there was nothing of note.
You can mark down the summer of 83' when I dive headfirst into hard rock and heavy metal. Def Leppard's Pyromania lit the fuse (see what I did there?) and the obsession began. Quiet Riot, Motley Crüe, Ratt, WASP, Ozzy, Dio, Twisted Sister the floodgates opened and I devoured every note, riff and it was good!
Hit Parader, Circus, Metal Edge, Rip and the local M.E.A.T. magazine were my window into the world of my rock heroes. Every month I would race to the store to keep up with tour news, recording news and who was feuding with who. Heavy Metal, Pop Metal, Thrash Metal, Sleaze Rock, Cock Rock, Hair Metal it can all be proudly found in my collection.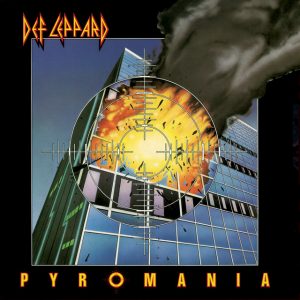 When "grunge" came along and sucked all of the fun out of music. Yes I said it and I mean it! LOL. I gave up on new music and took comfort in my CD library. I didn't need radio to get my fix of metal and sleaze. I generally tell people I slept through the nineties.
Fast forward to the winter of 2012. I had been listening to a small number of podcasts to keep me entertained, and informed about the metal artists I love. Podcasts re-lit my musical passion and opened my eyes and ears to fantastic new music being created all over the globe.
I stumbled across the Decibel Geek Podcast while I was looking for some information on the Killer Dwarfs. Turns out that this Nashville based podcast had (at the time) had recently interviewed "Russ Dwarf" and I immediately had a listen. Here was two musical obsessed "Geeks" that shared so much of the same musical tastes I had. Chris and Aaron were like long lost buddies sharing their musical stories, memories and laughs. It was awesome and I wanted to be a part of it all somehow.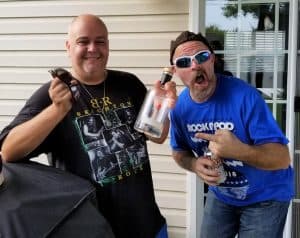 I began writing for the Decibel Geek Website and because of that I met and recruited my now co-host and brother from another mother, Rich The Meister Dillon. Our friendship was born out of metal and the Canadian Geeks Chatting Metal Podcast is our ridiculous little creation. We hope you enjoy our show as much as we enjoy creating it. Most of all we hope you discover some new and exciting bands to add to your own musical library!