The Metal Byrds just keep chugging along, putting out one strong release after the other. Birdie Lane keeps the train rolling with another phenomenal hard rock album.
As a follow-up to my favourite album of 2021 4, The Metal Byrds decided to go big on Birdie Lane. They cast a wide and deep net over their musical influences. The result is a fantastically diverse release with songs leaning into their hard rock, power pop, metal, punk, and grunge roots. No matter the genre influenced by each song, The Metal Byrds nod to their influences while creating a sound uniquely their own.
The band's core returns with frontwoman Suzanne Birdie's distinctive vocals and Sly Rye Whisky's brilliant guitars. Joining them this time around are new bandmates, Mac Jacob and Charlie Breeze. Together they sound tight on Birdie Lane. Jacob's bass and Breeze's drums are absolutely furious on some tracks and crucial to one of my favourite tracks, "Final Note". 
The Metal Byrds make it clear what they're doing on the Bandcamp page for Birdie Lane:
"The Metal Byrds explore their love of diversity of rock music through this unique album. Each song on Birdie Lane focuses on writing and production to find unique sound that is, The Metal Byrds. The 5th album solidifies The Metal Byrds as a band that can do it all."
Let's see how they did.
Levelled up Songwriting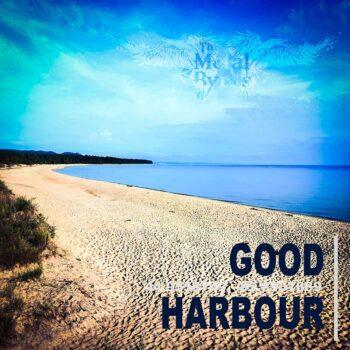 The best albums hit you in the ears and the heart. That's exactly what Birdie Lane is as it dives into the DNA of hard rock music of the 70s, 80, and 90s. That only happens when a band translates great songwriting into great songs.
On most albums, I usually gravitate toward the more fast-paced rock and roll. "Good Harbour" is a rare example. It perfectly captures the memory of those last moments when you're about to end something spectacular—the last night of a vacation, the final moments in a place you love, the last band at a festival, the end of a time with someone special. The video really nails it. Check it out at the end of the article.
"Final Note" touches on some pretty deep emotions too, but they take a different, faster route. Rye Whisky and Jacob fire up a dark, new wave, and punk-tinged rocker. This song is also about endings, but through the lens of pain and sadness, not the reminiscence of "Good Harbour". These two tracks and their accompanying videos should be on heavy rotation for hopeless romantics everywhere.  A lot of lyric videos are throwaways, but not when The Metal Byrds are involved.
Rock and Roll Explorations
The Metal Byrds broad exploration of over 40 years of rock influence includes hints of classic rock, power-pop, punk, new wave, grunge, pop, and more. 

The album opener "Vicious Circle", starts with a bang. The insomnia-inspired classic hard rock track features pummeling drums and Rye's guitar theatrics. The Metal Byrds put together a frenetic live-action video to support the track. 
What sounds like some punk band playing in a warehouse opens the first few seconds of "Endless Summer", which morphs into a Ramones-style pop-punk treat. With the next track, The Metal Byrds take a totally unexpected path to classic metal—Judas Priest style. "Valley of the Dog" would find an honoured place on Screaming for Vengeance. The riff that cranks the song into gear, the perfectly captured Downing/Tipton style tradeoff solo, the gang vocals, and the storytelling transform into a classic metal track. 
"Blush" closes the exploration out with an unholy amalgamation of The Police, Blondie, Joan Jett, Nirvana, and The Metal Byrds. The subject seems pretty silly compared to the furious level that they take the song to.
Birdie Lane Delivers
Let's take a look back at the claim on Bandcamp "on writing and production to find a unique sound, that is, The Metal Byrds." How'd they do? 
Each song borrows from one or more influences filtered through The Metal Byrds sound generated by Birdie's voice and Sly Whisky's unique style. Take "The Chase", for example, I can't really even peg the influences—it's rock and roll. It's a down-temp mashup of heavy rock and power pop. Birdie belts the lyrics over a heavy riff, supported by haunting harmonies.
And there was this part of the album description: "The Metal Byrds is a band that can do it all." How'd they do on that front? 
If you've read this far, you know I think they did a hell of a job. Birdie Lane is a collection of upbeat, fun, heavy rock. That's a mouthful, but definitely shows they can do it all when it comes to rock and roll. The key to The Metal Byrds' success is fantastic songwriting. They stick close to subjects that any lover of rock and roll can relate to: relationships, insomnia, parties, and beheadings. Birdie Lane is for fans from all corners of the hard rock and classic metal spectrum.
WEBSITE / FACEBOOK / TWITTER / YOUTUBE / SPOTIFY /APPLE MUSIC
Also, find more of my CGCM reviews here: Dave Wilks