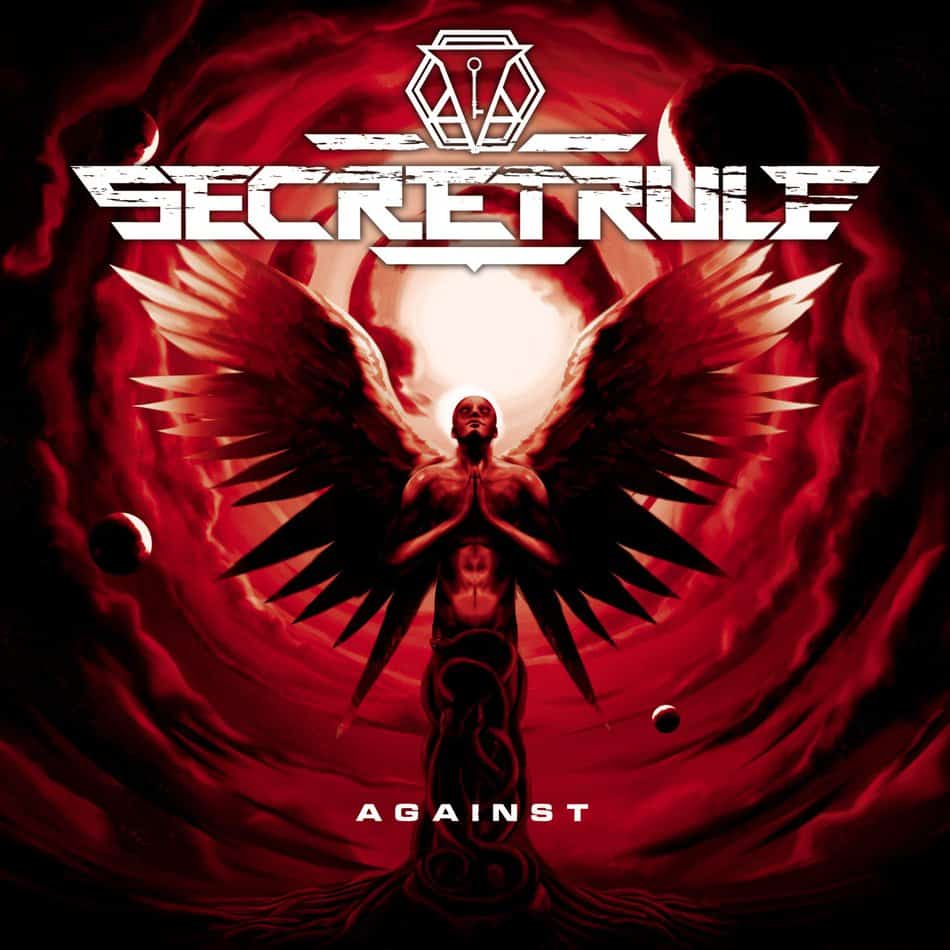 Check out all our Upcoming Release announcements
New release from: SECRET RULE – Against (February 21, 2020)
SECRET RULE was formed at the beginning of 2014 with the intention to create a special sound with powerful rhythms and catchy melodies. During these six years, the group conquered its space in the metal scene.
The band is fronted by the powerful and crystal clear vocals of Angela Di Vincenzo, masterminded by lead guitarist Andy Menario, with accurate bass playing of Michele Raspanti and the powerful drumming of Alex Beccati. Secret Rule on stage is a bomb of energy, a mix of heavy guitar riffs, with electronic elements and incredible keyboard lines.
The band released four albums: Transposed Emotions (2015), Machination (2016), The Key to the World (2017) and The 7 Endless (2019), and built a solid fan base supported by their live activity and featured special guests like Aylin (Sirenia), Stefan Helleblad (Within Temptation), Henrik Klingenberg (Sonata Arctica), Timo Somers (Delain), Sander Zoer (Delain, Leah), Henning Basse (Mayan, Firewind).
SECRET RULE played a lot of shows all over Europe, including headlining European tours, sharing the stage with great bands such as Delain, Beyond the Black, Xandria, Serenity, Kobra & the Lotus, Blaze Bayley, Visions of Atlantis and Cellar Darling and performing festivals including the Barcia Metal Fest, the Wings of BEA, the Metal Fest Event – Femme, the 9° Camorock, Festo Die Hydria.
Against now is their fifth studio album which will be released on February 21st, 2020 on Pride & Joy Music. In April 2020, the Italian Heavy Metal band will support Brazilian Melodic Death Metal SEMBLANT on their European tour at the following dates:
02.04.20 • NAMUR (BE) • BELVEDERE
03.04.20 • ROTTERDAM (NL) • Baroeg
04.04.20 • PARIS (FR) • La Boule Noire
05.04.20 • WEINHEIM (DE) • Café Central
06.04.20 • LONDON (UK) • The Underworld Camden
09.04.20 • LISBOA (PT) • RCA CLUB
10.04.20 • MADRID (ES) • Nazca Music Live
11.04.20 • BARCELONA (ES) • Razzmatazz 3
12.04.20 • LYON (FR) • ROCK N EAT official
14.04.20 • PRATTELN (CH) • Konzertfabrik Z7
15.04.20 • BERLIN (DE) • Musik & Frieden
16.04.20 • KRAKOW (PL) • Klub Zaścianek
17.04.20 • BRATISLAVA (SK) • Randal Club
18.04.20 • ROMA (IT) • Traffic Live
BUY: AMAZON.com / AMAZON.co.uk
Check out all our Upcoming Release announcements here.
This is the official video clip for the first single & instant grat "Purgatory" by SECRET RULE from their February 21th, 2020 release "Against". PRE-ORDER the album "Against" on iTunes here and receive all two singles as instant grats in advance: https://music.apple.com/de/album/against/1489441438 Add this song to your playlists on Spotify: https://open.spotify.com/album/5h8sB1GbctDPXKOPs1fSU9?si=CvEkuEaQTQ-X2R2nbhVUHw Many songs about heaven and hell are known to the world of metal, but Purgatory has seemed to be left aside a bit.