Good Day!
Good Day Ladies and Gentlemen!
Welcome to another one of my reviews!!
It is with great pleasure that I got an early listen to Playhouse's upcoming album Dancing at Funerals and for that I send out a great thank you to Peter!
Playhouse features:
Peter Cat, lead singer
Eric "The Freak" Westergard,           lead guitar
K.K., rhythm guitar
Danny Williams, bass and last but not least
Steve Creep on drums
Dancing at Funerals is set for release on July 23rd, 2022.
I've already listened to Dancing at Funerals at lease 5 times since I got the advanced sneak peak. I decided to write a review on their new album.
The Verdict!
A solid 8.5 out of 10. I loved it instantly. Peter Cat delivers with his strong rugged vocals, and I just love how everything blends in so well with this album. Kevin Jardine did an amazing job producing this album. Everything sounds great, very well put together top-quality production. Every instrument comes out clean,
Let me tell you this Girls and Boys… This album might make my top ten albums of the year.  If there's one thing that is hard to do more than anything here at CGCM is year-end Top 10. The whole staff gets involved and it's very hard to do. With so many artists busting their asses and giving their all and receiving so little and yet they still deliver, it's so hard to really only pic 10 albums. Sometimes certain artists come up with an album that just stands out they come out of the gate so strong you can't help but love it.
The album really brings me back to the good old days of my youth. This is the stuff we need to hear today. In a world of whatever soundbites songs we have with computers making most of the music and people using auto-tune we have lost the genuine sound of music. Well then, here comes Playhouse. these guys are real and true. I heard them live and they sound the same as on their CD.
Playhouse is under the Label RFL Records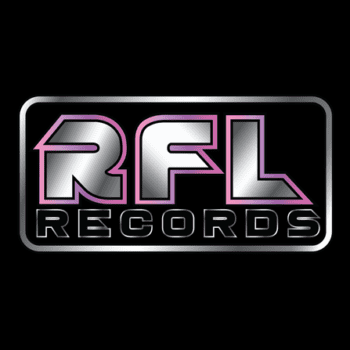 Party!
I can't wait for the release date to attend the C.D. launch  on July 23rd and meet up with the band once more. Their last show was so much fun. I met Peter and Eric of the band and what a great bunch of guys they are.
You can join us on Saturday July 23 at Petit Campus on 57-b Rue Prince-Arthur E. Montreal, for Playhouse's CD launch of Dancing at Funerals.  (Click here for more info)
Dancing at Funerals will have 13 songs.
So far two songs have been released from the album.
Expect "Champagne" to be released soon enough.
Tracklisting
Requiem (Intro Song)
Dancing at Funerals
Last Kiss
Hell's a Long Way Down
A Million Miles (Featuring E-Lope)
Hate You
To Old To Die Young
The Storm
Home
My Dearly Departed
Merry Go Round
1989
Champagne (Featuring Annakin Slayd)
Favourite?
I really love all 13 songs off the album. You ask me to pick my absolute favourite? It's pretty hard to point one out.
For example, I really love "A Million Miles". I love the blend of the Peter and E-Lope duet. E-Lope really adds flavour to the song, I love the chemistry and the melody of the song. To me it's a solid hit.
For nostalgic reasons, I can easily pic "1989." The song brings me back in time when hard rock and heavy metal were tearing it up the charts and I knew every band and their members and their songs. The sheer joy of the newest songs and the smiles it put on everyone.
I can say "Champagne" is a great song as well.  It's very different from what Playhouse usually does, but that's why I like it.  It is a Summer song, and it fits in perfectly with a day at the beach with the gang having a great day.
I also love the titles track "Dancing at Funerals", it's such a solid start at the beginning of the album,
In the end, I can't really point out my favourite song because I love all the songs.
Playhouse truly keeps rock n roll alive, you feel it in every song. they care and love their craft. If Playhouse turned their music into paintings they would fill an art gallery with incredible abstract art that we true rockers would relate to.
You can follow Playhouse on the following links:
Also, check out the great Playhouse videos below.
World Domination
Ladies and Gentlemen, I hope you have enjoyed this review. Being part of the CGCM team is a dream come true, It helps me spread the love and passion of rock n roll to the world. I do my best to help out CGCM Rock Radio towards its goal of world domination! If we can recruit one person at a time to fall in love with rock n roll and show them what they've been missing, then I have done my job!
Until next time friends! Enjoy life, always smile, always laugh always love! Fight through the pain and never let negative feelings or vibes take over. Be the Rock you have to be.
Dr. Tardis Out!
Check out my other articles and reviews here. Dr Tardis.