Hello Everyone!
Dr. Tardis here once again to introduce you to another Heavy Metal band! This time the band comes from Montreal, Canada. CroMagnum! They released their second E.P called Born Free!
With Max Rex delivering his powerful guitar riffs and his vocal style, delivering a strong statement about the world we live in today.
I've been following CroMagnum for several years and they just get better and better. They were the last band I saw live before the pandemic hit us.
CroMagnum is due for a bigger audience. They were well on their way to hit the bigger stage, but Covid showed its ugly head and slapped the face of the world pretty hard and put everything on the back burner.
Now it's a do-over! Slowly but surely, rock bars will reopen again and CroMagnum will be back on stage cranking the volume and rocking the audience once more!
CroMagnum is:
Max Rex on vocals and guitar.
Gino Postal on bass and backing vocals.
With Alain Londero guitar solo on "Born Free".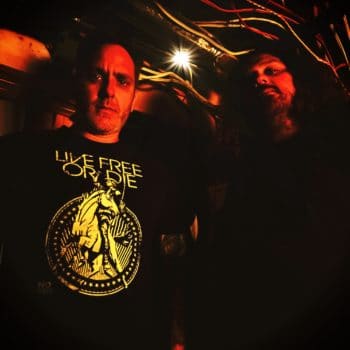 And Justyn Vynn guitar solo on "Waterval Boven".
Without sounding too biased because Max is a personal friend of mine, I will say these guys really rock. Solid live band, they sound great!
Born Free released Sept 17, 2021.
From the opening intro "End Your Slavery" into the title track song "Born Free", "Waterval Boven", "Tunguska" and lastly "Congregation". Every song has a powerful message, and that message is delivered with even more powerful heavy metal riffs.
There is no messing around with CroMagnum. These guys are true musicians and it shows in this album, and live it shows even more.
So let the rock bars and clubs reopen and let our local bands play once again. The shows must go on! It's time to rock!
Support your local rock bands!
Let CroMagnum shine bright on stage and rock you to the bone!
Let them deliver their message through their music!
You can purchase their EP at: CroMagnum Bandcamp
OFFICIAL WEBSITE / FACEBOOK / INSTAGRAM
Also check their videos out on YouTube
"Tunguska"
Tunguska is CroMagnum's teaser track for their upcoming BORN FREE EP!!! Check out https://cromagnum.ca for some more CROMAGNUM!!!
"Born Free"
It's finally here! CroMagnum is proud to finally present the second single taken from their 2021 album "Born Free"! "End Your Slavery/Born Free" is the culmi…