You can find the Collective List as well as all our Best of 2022 content including contributors' individual lists, podcasts and radio DJ shows here: CGCM's Best of 2022 (Year in Review)
BEST OF 2022 – Wallygator (DJ/Co-Creator)

🇨🇦

Another year older and questionably wiser. Twenty Twenty Two is basically in the books and that means the annual CGCM Top 10's are upon us. This is always a painstaking task ranking our personal Top 10 albums of the year. As for new music, 2022 has been an interesting one. Some legendary acts have delivered new albums and as always I have come across some brand-new bands that have tickled my fancy. All in all, it has been a fun year discovering and reviewing these new releases. So without further ado, here is my top 10 albums released in the year 2022.
10 – DERAPS

– Deraps

🇨🇦/🇦🇺
When I was introduced to Deraps earlier this year I was told "What Greta Van Fleet is to Led Zeppelin, Deraps is to Van Halen". It wasn't until I heard the album a half dozen times did I learn they were Canadian! Another Canadian rock trio and the Van Halen influence is certainly front and center although not as blatant as the Van Fleet/Zeppelin thing.
Like early Van Halen, this is total crack-a-beer party time rock n roll and it had me smiling ear to ear. Be sure to check out "My Side Of Town", "Live Fast, Die Slow" and "F**K Off"!
WEBSITE / FACEBOOK / TWITTER / INSTAGRAM
Written by Jacob Deraps & Josh Gallagher Produced, recorded and mixed by Jacob Deraps & Josh Gallagher Mastered by Richard Addison at Ithaca Mastering Video editing by Josh Gallagher Jacob Deraps on guitar, lead vocals, back vocals, bass & Josh Gallagher on drums, co-lead vocals, back vocals Pre-order full album Deraps here https://www.amazon.com/Deraps/dp/B09XDTK3NF/ref=sr_1_3?crid=Y49QNXYU1RRQ&keywords=derap+cd&qid=1654116024&sprefix=%2Caps%2C53&sr=8-3 Sex, Drugs & Rock N' Roll Merch https://www.derapsofficial.com/ Donate to Channel https://www.paypal.com/paypalme/jacobderaps Deraps Music https://open.spotify.com/artist/7svbQBCP61byfinsJMzFkr?si=LP5cfeoWTwGi891WW9CICg https://music.apple.com/…/sex-drugs-rock-n-roll-…/1502651148 https://play.google.com/…/alb…/Deraps_Sex_Drugs_Rock_n_Roll…
09 –

FELSKINN

–

Enter The Light 🇨🇭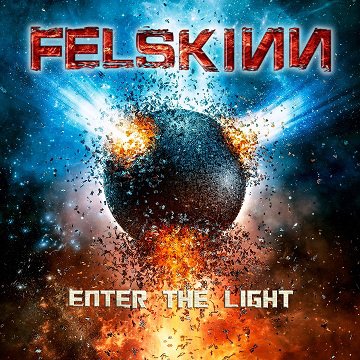 Have to thank my CGCM Co-host for reminding me of this release late in the game. The problem with so much music and so little time, I had almost forgotten this one. Ripping melodic metal at its best. Almost impossible not to bang your head and the production is impeccable. Check out "Send Your Angels Down" and "The Savior Is Born". Absolutely brilliant.
CGCM Rock Radio Album Review: FELSKINN – Enter the Light (Dr Tardis)
FELSKINN – "Darkness In Your Eyes" (2021) – Official Lyric Video. Taken from the band's upcoming album "Enter The Light" that will be released on February 25, 2022 via ROAR! Rock Of Angels Records! Pre-order the album here: https://bit.ly/felskinn_enter_the_light "Enter The Light" will be released on February 25, 2022 as digipak CD and digital streaming and download format.
08 –

MASSIVE WAGONS

–

Triggered!

🇬🇧
Massive Wagons came onto my radar when I first fell in love with "Billy Balloonhead" back on the Full Nelson album. They are back in 2022 with Triggered and the fun of this band continues. Is it their best album? No, but it is filled with enough fun to definitely make my top ten this year. I love how they just do their own thing. Hard rock, punk, reggae, metal and everything else they sprinkle into their songs. 
Highlights include "Fuck The Haters", "Big Time", "Generation Prime" and my favourite "A.S.S.H.O.L.E.".
CGCM Rock Radio Album Review: MASSIVE WAGONS – Triggered! (Sparky)
WEBSITE  / FACEBOOK  / INSTAGRAM
Massive Wagons' official music video for "Generation Prime" featuring Benji Webbe (Skindred, Dub War), from the new album 'TRIGGERED!', available now at https://www.earache.com/massivewagons Video produced by Video Ink Official site: https://www.massivewagons.com YouTube: @MassiveWagons Spotify: https://open.spotify.com/artist/7xytG2E40s4GeukvZCGqGP Facebook: https://www.facebook.com/MassiveWagons​ Twitter: https://twitter.com/MassiveWagons​ Instagram: https://www.instagram.com/massivewagons Patreon: https://www.patreon.com/wagonsworld #MassiveWagons #GenerationPrime #TRIGGERED
07 – DURTY TRIIX
–
Crackin' Skulls And Crushin' Bones
🇦🇺
Since I was first introduced to the distorted sounds of hard rock via early Def Leppard I was hooked. When the guitars are cranked and the rhythm is pounding it is almost impossible not to move. Durty Triix from Australia released their debut and indeed it is Crackin' Skulls and Crushin' Bones. 
Super fun headbanging fun from start to finish. Highlights include the title track, "Loose Lips, Tight Hips" and "Can't Stop Thinking About You".
Durty Triix – Loose Lips and Tight Hips. The debut single from Aussie Hard Rock Band Durty Triix. Lockdown video recorded September-October 2021. https://mazzxtmusic.wixsite.com/durtytriix https://www.facebook.com/durtytriix https://www.instagram.com/durty_triix/
06 – WHITE TYGER

–

This Is The Life

🇬🇧
For years now, one of the running jokes here at CGCM is if a band name is intentionally spelled wrong it's probably a good band. If you add an umlaut, even better. So when you have both you know you are in for a ride. White Tygër's debut album This is The Life was an early 2022 release and immediately went on my year-end contender's list. 
Eight high-energy, barn-burning rockers and a power ballad in the middle of the album. White Tygër formed in 2015 and have been gigging relentlessly through the UK for years now. This Is The Life is seven years in the making and it cooks! Standout tracks include "Skumtown", "This Is The Life" and "Heartbreak Hotel" (Not an Elvis cover)
White Tyger official video for the single This Is The Life White Tygër are Nip Tygër Turner – Guitar, Lead Vocals Chris Hingley – Guitar, Vocals Ste Timmins – Bass, Vocals Jack Ryland Smith – Drums Social media links Website – https://whitetyger.net Shop – https://whitetyger.uk/shop/ Facebook – https://www.facebook.com/whitetygerrock/ Instagram – https://www.instagram.com/whitetygerr…
05 – THE NEW ROSES

–
Sweet Poison
🇩🇪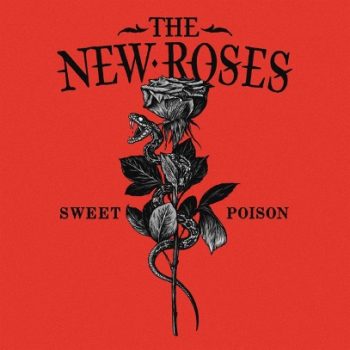 It absolutely amazes me that half of my top 10 albums this year are from bands that are brand new to me. Rock and Roll is alive and well and The New Roses from Germany are one of them. After hearing the earworm melodic rocker "Playing With Fire", I was wanting more and Sweet Poison started its ascent up my chart. 
Check out "Warpaint", "The Usual Suspects", and the ultra fun "Sweet Gloria".
BUY: Pre-Order Links
New album, Sweet Poison, to be Released October 21, 2022! Pre-Order here: https://lnk.to/TNR-SweetPoison Get a taste of Sweet Poison with the first single "The Usual Suspects", straight off the new album. Let the catchy chorus take you on an unforgettable ride on the highway of rock, while frontman Timmy Rough's voice catapults you to new spheres.
04 – THE JOKERS

–

Rock N Roll Bones

 

🇬🇧
The Jokers are another band from the UK and another band I knew absolutely nothing about until I heard this album. It seems that as soon as I finish my top 10 list I have some homework to do as Rock N Roll Bones is their 4th full-length album. This is like another Xmas gift knowing I have 3 more new albums to explore.
I discovered this one listening to my favourite radio station and they played the title track. I immediately stopped what I was doing to check out who this was. Fun melodic hard rock was pumping out of my speakers. I turned up the volume and went looking for this album. Very bluesy, not the highest-octane album on my list. Kind of a Black Crowes with a little extra grit feel. A grower of an album for me that slowly climbed up my top 10.  Standout tracks, the title track, "Snake Oil Devil" and my favourite "You're Gone".
First single is the title track taken from the new album of the Liverpool based band. ROCK AND ROLL BONES is the long awaited and highly anticipated successor of their 3rd album HURRICANE, which was released in 2015. ROCK AND ROLL BONES was released November 4th on CD, vinyl and digital.
03 –

THUNDERMOTHER
–
Black And Gold
🇸🇪
I was late to the party discovering Thundermother. It wasn't until 2020's Heat Wave that I fully hopped onto this train. These ladies deliver the goods, checking all required boxes. Loud guitars and high-energy, no-nonsense rock songs. Black and Gold is a powder keg of fun. Often compared to AC/DC a compliment of the highest order, you should definitely add this to your "must-have" albums of 2022. 
Standout tracks, "Wasted", "Hot Mess" and my favourite, "I Don't Know You".
Taken from the album "Black and Gold ", out August 19, 2022. Stream: https://bfan.link/hot-mess Shop: https://shop.afm-records.de/thundermother/ Subscribe to AFM's Apple playlist "Melodic Mayhem": https://apple.co/3k2gLYw Thundermother – Hot Mess (2022) // Official Music Video // AFM Records Emlee: "To my band, thank you for believing in me as a video director/producer and trusting me with my vision.
02 – SKID ROW

–

The Gang's All Here

🇺🇸
Many of you likely remember Skid Row. Their 89′ debut and 91's sophomore album were absolute classics. Since then their output has barely resonated with me. When I heard they enlisted former H.E.A.T. vocalist Erik Grönwall I had to say I was intrigued. For the first time, I was somewhat excited to hear a new Skid Row album. I was however surprised just how much I enjoyed this album. 
"Resurrected" is the term of the hour and also one of the best songs on the record. Add to that "Hell Or High Water", "Time Bomb" and my personal favourite, "When The Lights Come On", Skid Row are completely rejuvenated and are once again FUN!!
CGCM Rock Radio Album Review: SKID ROW – The Gang's All Here (Kryfar)
BUY: AMAZON.ca / AMAZON.com / AMAZON.co.uk
Pre-Order + Pre-save "The Gang's All Here" Album out Oct 14th: https://skidrow.lnk.to/TheGangsAllHereAlbum Official Merchandise: https://shop-skid-row.myshopify.com/ Gang's All Here Tour 2022 May 26 – Morton, MN May 28 – Decatur, IL May 29 – Coleman, MI June 2 – Huber Heights, OH June 3 – Cincinnati, OH June 4 – Gary,
01 – FURY

–

Born To Sin

🇬🇧
My introduction to this band came in the fall of 2021. The video for the song "If You Get To Hell First" came up on my social media feed and it was love at first listen. I quickly learned that this track was the lead-off single for an album coming in early 2022 entitled Born To Sin. Hailing from the West Midlands in the UK, Fury formed in 2010 and already have a few albums in their catalogue. These albums were quickly added to my collection while awaiting the March 2022 release of Born To Sin.
My anticipation was paid off in spades. After only a couple of listens, I proclaimed to the team that Born To Sin would likely make my top 10 of the year. As the months rolled on it became obvious that this was by far my favourite album of 2022. Not even close! Crunchy, heavy, but so melodic. Highlights? There is zero skippable material here but the killer riffs of "Next In Line", the fun rock n roll of "Embrace The Demons" and the all-out metal assault of "Born To Sin" should be mentioned. This album embodies everything I love about hard rock and metal.
Fury release new single 'If You Get to Hell First', the second single from the forthcoming album 'Born To Sin'. Now available to pre-order! www.furyofficial.co.uk/store Produced and mixed by Pete Newdeck Music Video by Lion Island Media Tickets are on sale for our UK and European tour.