You can find the Collective List as well as all our Best of 2021 content including contributors' individual lists, podcasts and radio DJ shows here: CGCM's Best of 2021 (Year in Review)
BEST OF 2021
DAVE WOOD 🇨🇦
(Radio DJ/Contributor)
After staying in the shadows behind the scenes since the beginning of the CGCM podcast, Dave emerged to lend his voice to CGCM Rock Radio. Here's his list of favourite albums released in 2021.
DIRTY HONEY 🇺🇸
Dirty Honey
Another band that I would have never heard of if it wasn't for the guys at CGCM.  These guys sound great!  To me, they got a cool mix of both the late '70s mixed in with that 'Sunset Strip' feel as well.  Looking forward to hearing more from Dirty Honey!  Favourite Tracks: "No Warning", "The Morning", "The Wire".
.
WIG WAM 🇳🇴
Never Say Die
Once again, the CGCM staff introduce me to a band I've never heard of, that I enjoy.  I'm talking about Norwegian rockers Wig Wam.  I find this album very well balanced with certain songs that are completely 'in your face rock'; while others are more about melodies and vocal harmonies. Favourite tracks include "Never Say Die", "Hypnotized", "Kilimanjaro".
CGCM album review by Sparky HERE
KICKIN VALENTINA 🇺🇸
The Revenge Of Rock
This is one of those albums that I think is going to be on all the staff lists this year and for good reason! I really wasn't a fan of Kickin' Valentina until I heard this album. For me, they went from "meh" to "hell ya I gotta have this!" on this album.  They gained some fans this year with this album, for sure.  They've got my attention, and I want more from them.  Let's see what their next adventure brings!   Favourite tracks:  "End Of The Road", "Heart Tattoo", "Somebody New".
.
CGCM album review by Trevor McDougall HERE
BUY / WEBSITE / FACEBOOK / TWITTER / INSTAGRAM
[embedyt] https://www.youtube.com/watch?v=tNe02_MgmsY[/embedyt]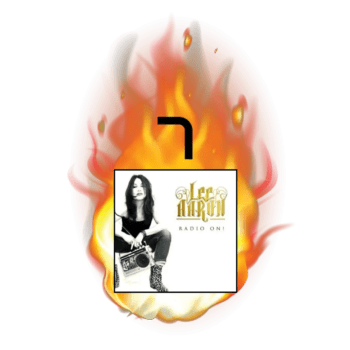 LEE AARON 🇨🇦
Radio On!
With releasing her 4th album in the last 5 years, Lee Aaron keeps her momentum going with Radio On!.  There's no slowing down for her.  Keep 'em comin' Lee!  This is not the "Metal Queen" Lee Aaron you may think you know, this is an ongoing evolution of one of Canada's musical treasures.  Favourite tracks: "Great Big Love", "Radio On", "Vampin'".
.
CHEZ KANE 🇬🇧
Chez Kane
At first play, I immediately felt I was back in the mid-'80s and that's a good thing!  I felt a cool combination of the hard side of Pat Benatar with the cool '80s vibe of some of Lee Aaron's work.  She has my attention!  If you like the sound of a female-fronted mixture of pop and rock with a splash of '80s sprinkled throughout, you're gonna love this one!  Favourite tracks: "Ball n' Chain", "Get It On", "Rocket On The Radio".
.
EVANESCENCE 🇺🇸
The Bitter Truth
Amy Lee is one of my favourite vocalists, ever.  Such a cool powerful voice that gets me on every album she does. This album is no exception.  She continues to deliver a vocal force that knocks me on my ass and minutes later, often in the same song, she can soothe and relax me.  That's power.  Fits in perfectly with the band's previous offerings.  If you're an Evanescence fan, you need this one!  Favourite tracks: "Better Without You", "Broken Pieces Shine", "Use My Voice".
.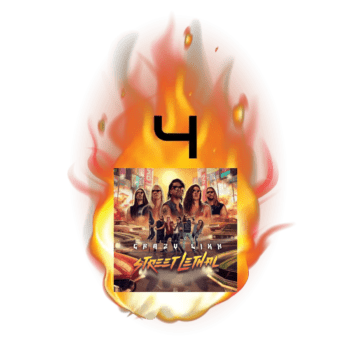 CRAZY LIXX 🇸🇪
Street Lethal
Crazy Lixx is a band I'd never heard of before tuning in the CGCM podcast.  To me, they capture the sound and feel of the 80's hair band sound that I love so much.  This album does that so well and fits right in with the band's other offerings. Would LOVE to see this band live somehow!  Favourite tracks: "Caught Between The Rock N Roll", "Rise Above", "Anthem For America".
.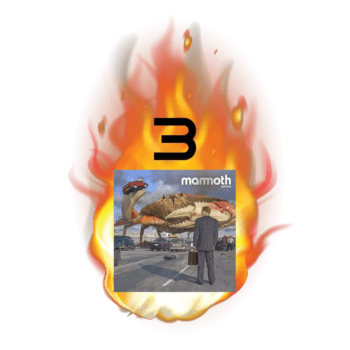 MAMMOTH WVH 🇺🇸
Mammoth WVH
I think a lot of the rock world was waiting to see what would become of Wolfgang Van Halen as he grew up learning a multitude of instruments from his late father.  Well, now we know!  Wolfgang wrote all the songs on this one and plays guitars, bass, drums, keyboards and sings!  Love this rock record!  I'm already in line for his next adventure.  Well done Wolfie!  Favourite tracks:  "Don't Back Down", "Mammoth" and "Distance". 

.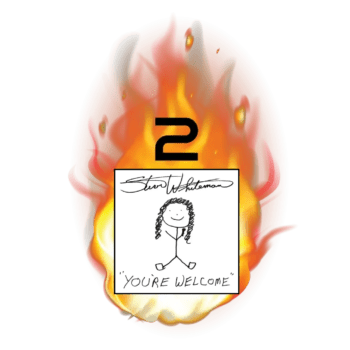 STEVE WHITEMAN 🇺🇸
You're Welcome
I got into Kix very late in the game; they just didn't get the radio support in Canada that they deserved.  So, they're really like a new band to me.  Frontman Steve Whiteman released You're Welcome earlier this year and it fits in well with his Kix discography. It feels like a Kix album, and I'm quite happy about that!  If you're a Kix fan, you gotta grab this one!  Favourite tracks: "Easy", "Get The Wild Out" and "Shook Me In My Shoes".
.
BUY / KIX WEBSITE / STEVE FACEBOOK
[embedyt] https://www.youtube.com/watch?v=hZSU6X8LtWE[/embedyt]
ALICE COOPER 🇺🇸
Detroit Stories
Alice is back!  Well, really, the guy never really went away.  He's be constantly been releasing music since the '60s.  Being honest, I haven't enjoyed them all but this one is a keeper!  Detroit Stories is a 'tip of the hat' to his Detroit roots where he was born and raised.  Favourite tracks: "Rock & Roll", "$1000 High Heeled Shoes", "Drunk and in Love", "Independence Dave".
.
DAVE WOOD
Don't forget to take a look at all our Best of 2021 content including the COLLECTIVE BEST ALBUMS LIST (culminated via the ratings in the individual lists), all our contributors' individual best lists, podcast episodes and Radio DJ shows CGCM's Best of 2021 (Year in Review)