This year CGCM decided to include EP (previously they were excluded from Top Ten Albums). Live albums and re-records were still disqualified, new music only for Best of Year. We also instigated a (highly complex🤣 – 1 point for 10th place through to 10 points for 1st place) rating system throughout all individual lists to culminate a Collective Best of 2020.
You can find the Collective List as well as all our Best of 2020 content including contributors' individual lists, podcasts and radio DJ shows here: CGCM's Best of 2020 (Year in Review)
BEST OF 2020 –

Shawn "Animalize" Irwin

(Radio DJ/Photographer/Writer)

🇨🇦

As 2020 concludes, it is time to reflect on over 600 new music releases that were discovered this year and to pick my Top Ten for 2020. Bringing these down to my Top 10 is never an easy task.

The recap of my last few years #1 CDs of each year are;

2019 – Sabaton – The Great War

2018 – Kobra and the Lotus – Prevail II

2017 – Harem Scarem – United

2016 – Sabaton – The Last Stand

2015 – Leaves' Eyes – King of Kings

2014 – Sabaton – Heroes

2013 – Tobias Sammet's Avantasia – The Mystery of Time

Two of the above bands released new material in 2020. Let's see who takes #1 for 2020 and if any winners from previous years make the Top 10.

With my second year working with CGCM Podcast here is the best of the best of 2020.
#10 – GRAVE DIGGER – Fields Of Blood

🇩🇪
I first heard of Grave Digger from Germany in 2015 to only realize they have been putting out music since 1984. Not the typical sound that you find in my music collection, but I took a real liking to the band. With 3 studio albums since I first heard of the band, their newest release Fields Of Blood makes my top 10 of 2020. Wow, this is their best work to date in my opinion. The theme of the album follows up with the epic Highlands story. This album beat out some tough competition for 2020 and it is well deserved. Some of the highlights for me would be the tracks "The Heart Of Scotland", "Lions of the Sea" and the amazing duet with Battle Beast's lead singer Noora Louhimo, "Thousand Tears".
I did get to see them in Toronto and again at Sweden Rock on a very rainy night. That day I was able to sit down with lead singer Chris Boltendahl for an interview, which you can hear by clicking the link below.
BUY: AMAZON.ca / AMAZON.com / AMAZON.co.uk
Order "Fields of Blood" now: https://smarturl.it/FieldsOfBloodSays frontman Chris Boltendahl: "LIONS OF THE SEA"… a hurricane of metal hymn… the battle o…
#9 – MAGNUS KARLSSON'S FREE FALL – We Are The Night

🇸🇪
Once again, this Free Fall project has found a spot in my Top 10. Being the 3rd release of this awesome project thanks to Magnus Karlsson, we have been given another musical journey. Magnus brings another brilliant cast of vocalists and musicians to record the album We Are The Night. This might not sit up as high as the last 2 releases, but worthy of a spot in my Top 10 of 2020 after going through over 500 releases. Lots of great tracks and some that stand out for me would be "One By One" with Ronnie Romero on vocals, "Far From Over" with Tony Martin handling the vocals and of course anything Noora Louhimo of Battle Beast does, I am a fan of the track "Queen Of Fire".
BUY: AMAZON.ca / AMAZON.com / AMAZON.co.uk
Subscribe To Our Channel: http://radi.al/SubscribeFrontiers | From the album WE ARE THE NIGHT. Buy or Stream: https://orcd.co/wearethenight Shop our U.S. & E…
#8 – PRIMAL FEAR – Metal Commando

🇩🇪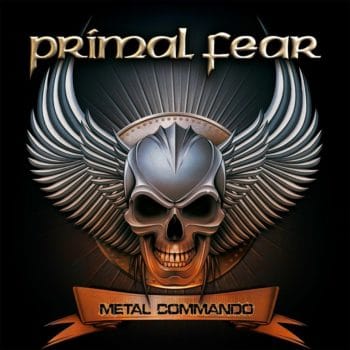 Once again Primal Fear from Germany is in my Top 10 as one of my favourite bands of recent years. I have to admit Metal Commando took a while to grow on me as their last few albums have been spectacular and hard to top or even match those recent releases. In the end, Metal Commando is a great straight forward Primal Fear metal album. The album starts off with a couple of great tracks "I Am Alive" and "Along Came The Devil" and another highlight later on with "Raise Your Fists". Overall, the whole album is amazing and a must-have bonus track in the special edition.
BUY: AMAZON.ca / AMAZON.com / AMAZON.co.uk
From the 13th PRIMAL FEAR studio album "Metal Commando", out July 24th: http://nblast.de/PF-MetalCommando ! Enjoy watching and SUBSCRIBE to NUCLEAR BLAST You…
#7 – DYNAZTY – The Dark Delight

🇸🇪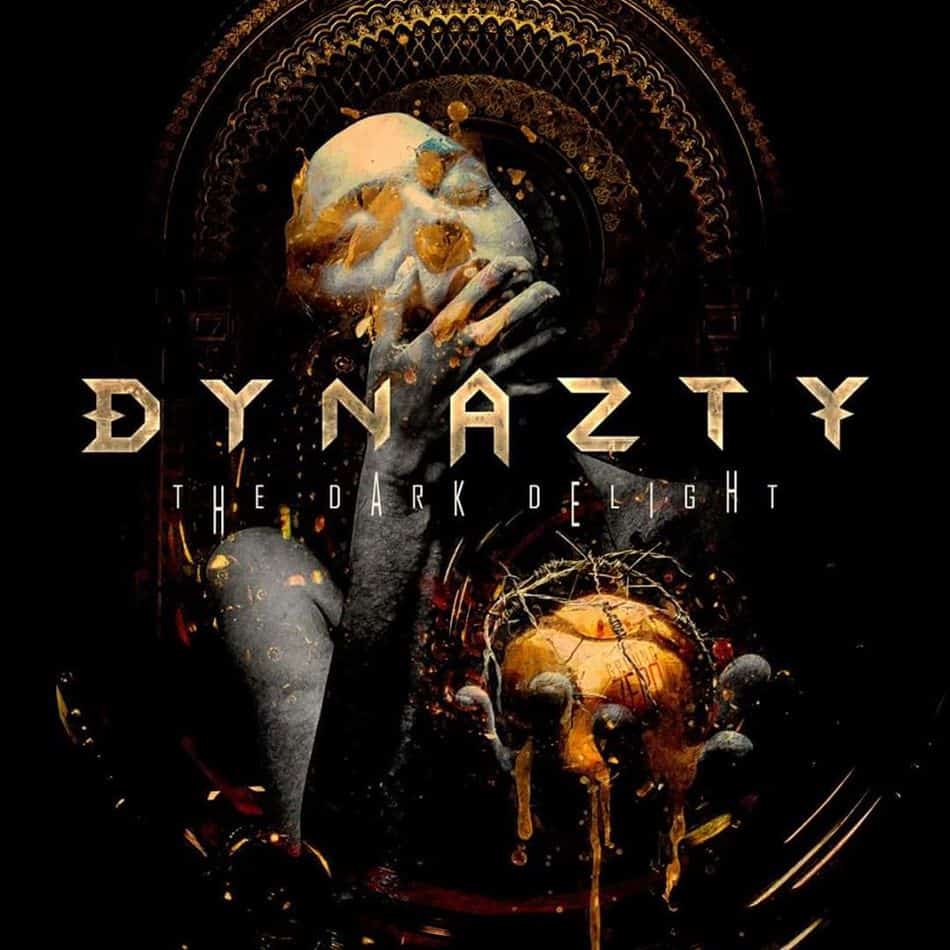 I first heard of Dynazty from Sweden in 2018 with the Firesign album that finished 3rd in my Top 10 of 2018 and I also got to see them at Sweden Rock. Love that album and the newest release The Dark Delight is a lot different and it took me a handful of listens before I could really appreciate the feel of this album. The whole album is amazing, but songs like "Apex", "Heartless Madness" and "Hologram" really stand out.
BUY: AMAZON.ca / AMAZON.com / AMAZON.co.uk
Taken from the album "The Dark Delight" out 03.04.2020Order & Stream: https://fanlink.to/TheDarkDelightDYNAZTY – Heartless Madness (2020) // Official Lyric V…
#6 – BONFIRE – Fistful Of Fire

🇩🇪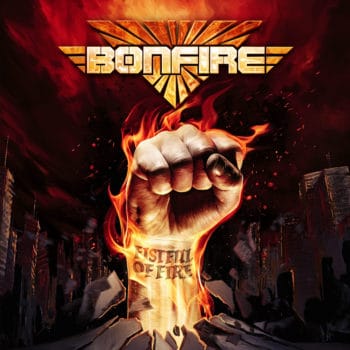 From Germany Bonfire has been on my bucket list since I first heard them in the mid-'80s. When original singer Claus Lessmann left, I wasn't sure how this would work out for the band, but eventually, they brought in Alexx Stahl on vocals and he has done an amazing job keeping the sound of Bonfire to what we all remember from the early days. The new album Fistful Of Fire is another great release and what you would expect from the group. Hard to pick out some of the highlights on the album but if I had to pick a couple, the "Devil Made Me Do It" and "Warrior". Any other day I might pick two other songs as the whole album is that good.
BUY: AMAZON.ca / AMAZON.com / AMAZON.co.uk
Taken from the album "Fistful Of Fire" out 03.04.2020Order & Stream: https://fanlink.to/FistfulOfFireBONFIRE – The Devil Made Me Do It (2020) // Official Mus…
#5 – DELAIN – Apocalypse & Chill 🇳🇱
With my newfound love of Symphonic Metal that started in 2013, Delain has been one of my favourites. It has been a long 5-year wait for a full-length release from this band from the Netherlands, and it was well worth the wait. Track after track this outfit keeps putting out great music. The track "Masters Of Destiny" was originally released in 2019 on the Hunter's Moon album which was mostly live but they did add 4 new tracks. Definity is a top song on the new album along with killer tracks like "Burning Bridges", "Vengeance" and "One Second". For any fans of this style, this is a must-have for 2020. In 2017 I was able to meet up with lead singer Charlotte Wessels and talk about the tour and music. Click the link to listen.
CGCM Album Review: DELAIN – Apocalypse & Chill by Coxy
BUY: AMAZON.ca / AMAZON.com / AMAZON.co.uk
Stream & Download the new single here: https://smarturl.it/DelainBurningBridgesFollowing up on their critically acclaimed EP, Hunter's Moon, released via Nap…
#4 – H.E.A.T – II

🇸🇪
Here is a band I came across when I went to Firefest The Last Fling in Nottingham England back in 2014. Everyone told me how good they were as I wasn't that excited to see they were headlining on Day 1 of the festival. Wow, they blew the crowd away with their bombastic performance. Now former lead singer Erik Gronwall was full of energy as he worked the stage from side to side to pump up the crowd throughout their performance. In 2020 H.E.A.T released their newest album II. With their 2017 release Into The Great Unknown, it left me a little disappointed after the amazing album Tearing Down The Walls from 2012. Well, the band knew what to do and they gave it 100% on the new release which is an outstanding melodic rock album.
Recently Erik decided to step down from being the frontman of H.E.A.T as the band welcomes back original singer Kenny Leckremo. I look forward to hearing what is in store for H.E.A.T as Kenny is another great performer and singer. When you are #4 in my Top 10 there is no need to highlight any tracks as from start to finish this is an incredible album.
CGCM Album Review: H.E.A.T – II by Trevor "Psychoone" McDougall
BUY: AMAZON.ca / AMAZON.com / AMAZON.co.uk
No Description
#3 – SHAKRA – Mad World 🇨🇭
Shakra was once on my bucket list and thankfully in 2017, we were able to see them 2 nights in a row opening for Krokus and Gotthard. On the 2nd night of seeing the band, we were able to meet up with all the bands after the show. It's so amazing to see bands I have loved for so many years. In 2016 their album High Noon finished #5 in my Top 10 and in 2017 Snakes & Ladders finished 2nd in my Top 10. For 2020 the band was back with their album Mad World. I will admit it wasn't up to where the last 2 releases were at first but didn't take long to know that this is one of my favourite albums of 2020. Pure rockin' Shakra style that has had me intrigued since I first heard of the band in the late '90s.
CGCM Album Review: SHAKRA – Mad Word by Tom Cornell
BUY: AMAZON.ca / AMAZON.com / AMAZON.co.uk
Taken from the album "Mad World" out 28.02.2020Order & Stream: https://fanlink.to/MadWorldSHAKRASHAKRA – Fireline (2020) // Official Music Video // AFM Recor…
#2 – LEAVES' EYES – The Last Viking

🇩🇪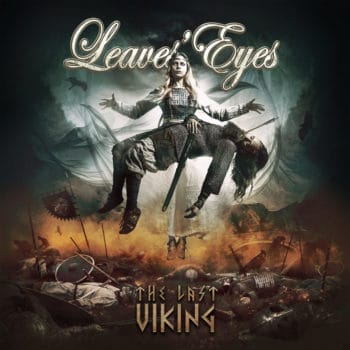 Leaves' Eyes 2015 release, King Of Kings finished 1st overall of my Top 10 of 2015. Hard to say if the new album, The Last Viking is any better than the King Of Kings album, but it is right on par as these 2 albums are part of a trilogy. This Symphonic band has likely been my favourite over the last 5-6 years. Love this new release as I had to buy the limited edition earbook from Germany and well worth the extra money. This album sat at #1 since it came out, but in the end, you have to read why it fell to #2.
Click on the link to read the full album reviews and an interview from 2017 when the band was playing in Toronto with Battle Beast and Sabaton.
Leaves' Eyes Reviews & Interview
BUY: AMAZON.ca / AMAZON.com / AMAZON.co.uk
Taken from the album "The Last Viking" which is out now!Order & Stream: https://fanlink.to/LeavesEyesTheLastVikingLEAVES' EYES – War Of Kings (2020) // Offic…
#1 – HAREM SCAREM – Change The World

🇨🇦
The #1 position goes to the Canadian band, Harem Scarem. In 2014 their album finished 2nd in my Top 10 with the release 13. In 2017 their album United finished 1st in my Top 10 and in 2020 Harem Scarem was back with their new album Change The World.
The good thing about all this music I have, and the different variety of styles is sometimes we feel like listening to something lighter, like the new Bruce Springsteen is amazing or Lindsay Schoolcraft's release Worlds Away which is her Harp album. Other times I want to crank some heavier material like Grave Digger, or some hard rock like Shakra, or some symphonic rock like Nightwish, but my favourite style I always keep coming back to is melodic rock and that is why Harem Scarem is #1 again as the kings of this style of rock. In 2020 I was hoping to see them 4 times in about a week as they were playing a handful of shows in Ontario to warm up for their gig at Sweden Rock, but of course, COVID cancelled all those dates.
Harem Scarem has put out 16 studio albums including 2 when they changed their name to Rubber in 1999 and one as Rubber in Canada and the rest of the world saw that release as Harem Scarem. Seven live albums, 9 compilation albums and other extended play and singles. I have many of the Japanese editions of the CDs so I can get all the bonus tracks.
I was so excited to hear the new album Change The World as I have loved this band for so long. To be honest, it was the Karma Cleaning CD in 1997 that got me crazy for the band and that was the first time seeing them live. After that, I ended up playing my Mood Swings CD more than ever as that is all I ever had from the band. Next, I picked up their earlier material and have been buying everything they release since.
BUY: AMAZON.ca / AMAZON.com / AMAZON.co.uk
Subscribe To Our Channel: http://radi.al/SubscribeFrontiers | Shop our U.S. & EU webstores: http://radi.al/FrontiersMusic | From the album CHANGE THE WORLD. …
Thank you for reading my Top 10 list of 2020. It was not easy to bring my list down to ten so here are some other bands that hovered around the Top 10 for 2020 in no order.
| | |
| --- | --- |
| AC/DC | Power Up |
| Allen/Olzon | Worlds Apart |
| Black Rose Maze | Black Rose Maze |
| Burning Witches | Dance With The Devil |
| Iron Savior | Skycrest |
| One Desire | Midnight Empire |
| Storm Force | Age Of Fear |
| Stryper | Even The Devil Believes |
| Torch | Reignited |
| The Wild | Still Believe In Rock And Roll |
Get ready for 2021 with all new releases by Magnum, Crystal Viper, Voodoo Circle Alice Cooper, Rob Zombie, Evanescence, Accept, Epica, Thunder, Helloween, Doro, Ratt, Scorpions, Inglorious, Wig Wam, Ronnie Atkins, Wet and so many more. Who will make the Top 10 of 2021?
You will find out in December 2021.
Shawn "Animalize" Irwin
Also, find more of my CGCM reviews here: Shawn "Animalize" Irwin
Don't forget to take a look at all our Best of 2020 content including the COLLECTIVE BEST ALBUMS LIST (culminated via the ratings in the individual lists), all our contributors' individual best lists, podcast episodes and Radio DJ shows CGCM's Best of 2020 (Year in Review)